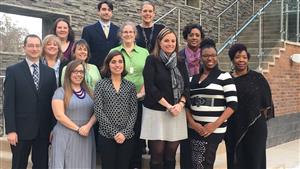 Congratulations to Physic Teacher Andrew McQuiston who has been awarded one of the 4C Grants from WCPSS to support the MCHS Physics program!
A brief description of the grant is below;
TECHNOLOGY-BASED INQUIRY FOR PHYSICS – MIDDLE CREEK HIGH
Andrew McQuiston
Engaging students in physics inquiry can be enhanced with technology that simulates real-life scenarios. This project will allow students to design experiments, take real-world measurements of position, velocity, acceleration, and force in actual time. Students will rely upon critical thinking skills to manipulate resulting data in order to explore the relationships between these factors.